Jewellia is a Jewellery brand which wanted a little more moody but chic looking images. We sorted a team and created these beautiful images for them.
Something I wanted to do for a while, Is sharing my work from previous shoots. As I really like to keep my portfolio up to date, some images got taken down on our website. So to keep them in memory, I really enjoy sharing them here with their story.
The Concept
For this shoot the goal was to have models with a golden (olive)skin which would compliment the (golden)jewellery. So for this shoot we contacted models where this was the best fit for. If we work with clients, we come around with a spreadsheet with different kind of models, so there are a few models that hopefully fit the wishes of our client. For this shoot, we found two perfect models that fitted the concept perfectly.
The Client, Jewellia
Unfortunately, by the time of writing, Jewellia isn't longer online. But they used to sell the jewellery through a webshop. Mainly focussing on a younger audience between 18–30 years. The owner of Jewellia really liked to combine different jewellery, and therefore she also did this on the shots we took.
Things we need to focus on when shooting jewellery.
A challenge for us when shooting jewellery is to make sure that the reflections of the jewellery are nice and not "awkward" that is why you will always see me wear black on a shoot day when shooting reflective items. But also at our Studio we have a whole wall with background paper which also can reflect on the items. So something that I always do is make sure we have a poly board in front of them, so the model can move freely without being scared that something weird will reflect in the jewellery. Of course because humans are moving, the light is not always ideal on the jewellery. But it is also important that your customers get a feeling when wearing your jewellery.
Have a look at the jewellery images we shot.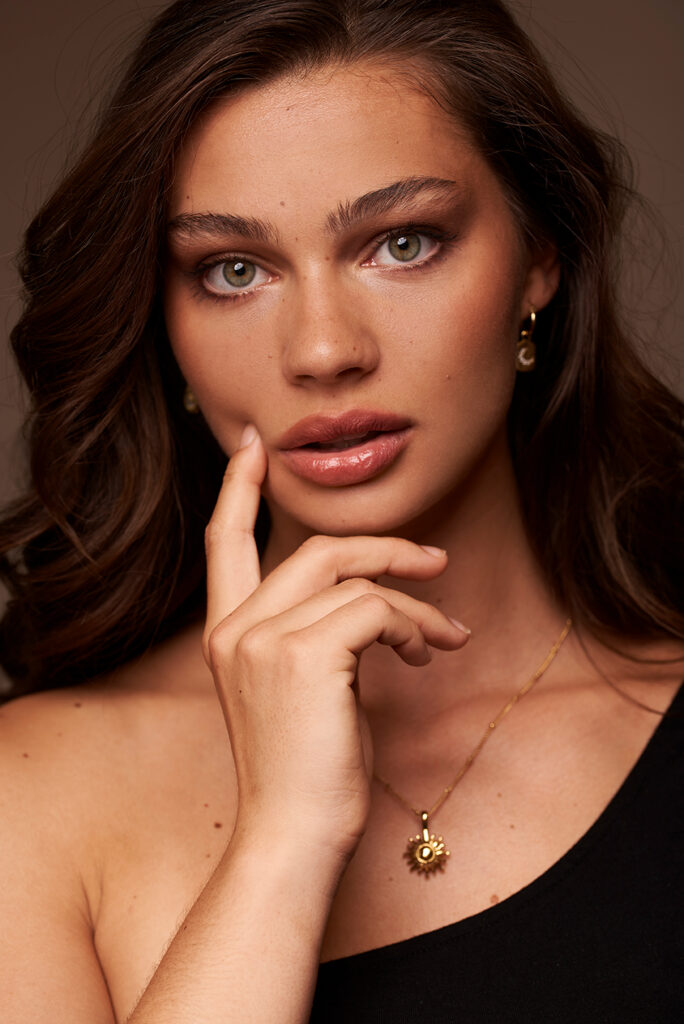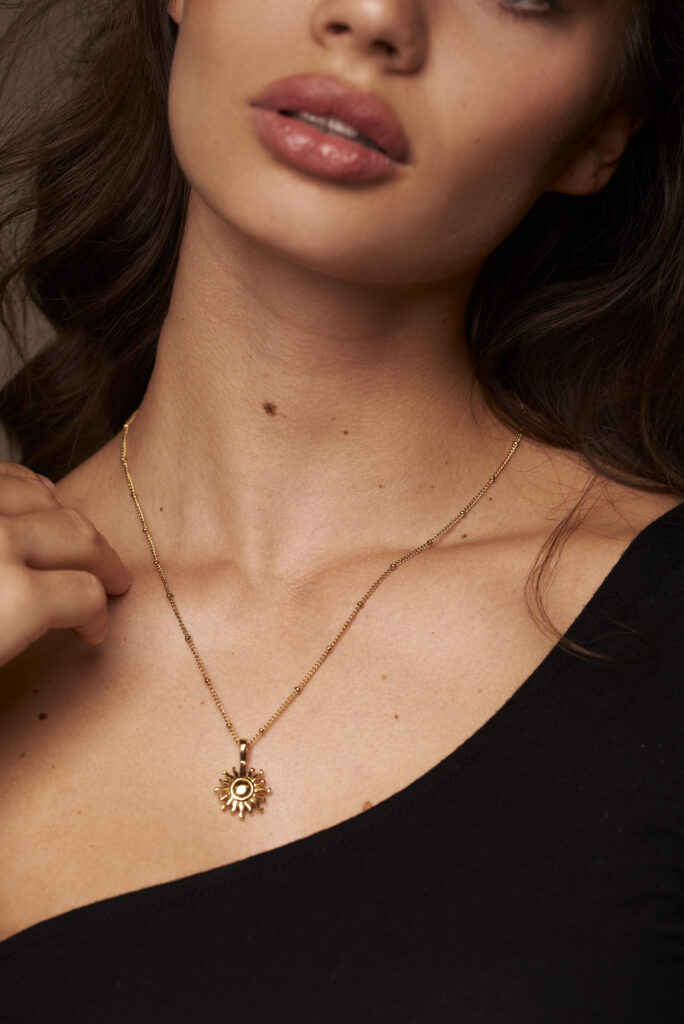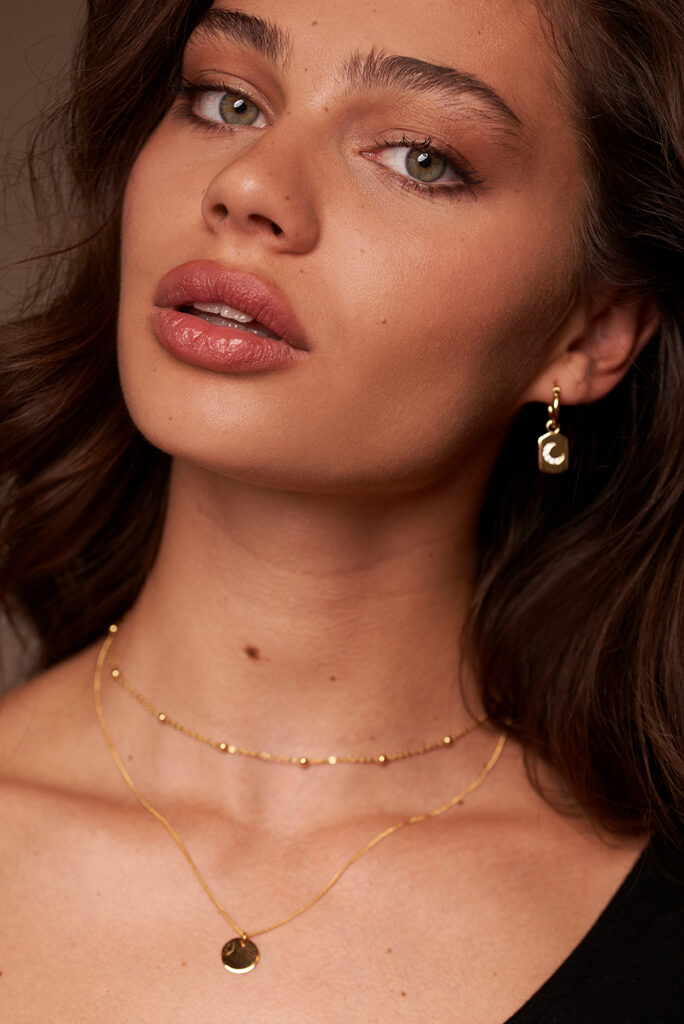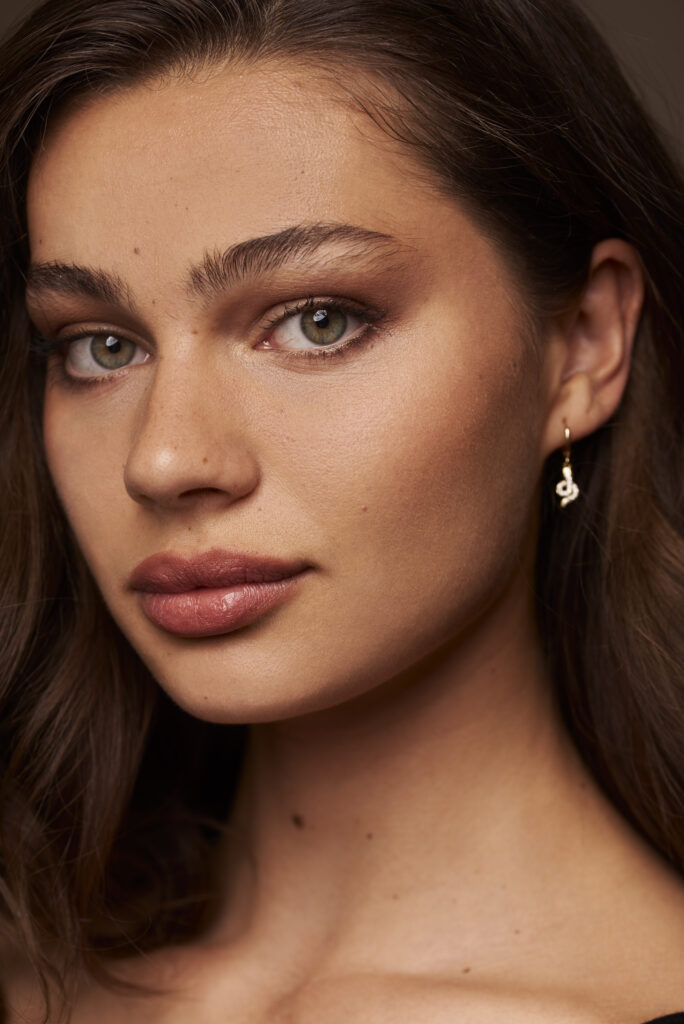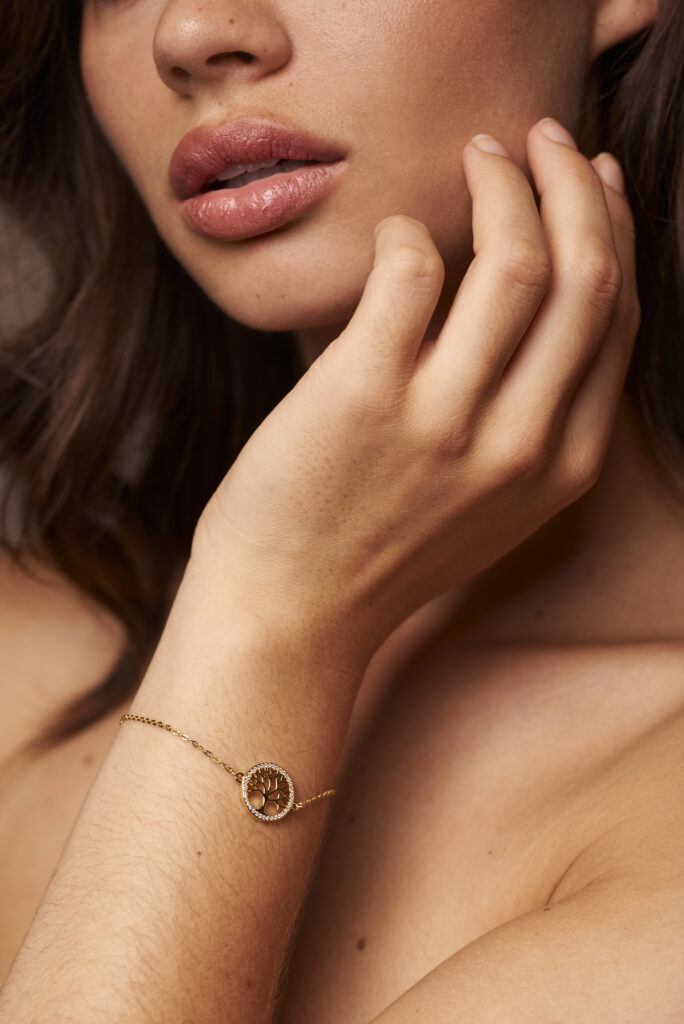 Team:
Models: Fam Wilderink from Mymo Management & Jasmijn Bronkhorst
Muah: Naomi Bonita
Production Manager: Tom Paape | Studio Taupe
Photography & Retouching: Jasmijn Bult | Studio Taupe
Are you already following me on Instagram?