Since I started photographing products as well, I always wanted to combine creative images with model images. Together with Dominique, a stylist friend of me, we came up with the concept you see below.
The Concept
Dominique and I both have a love for bags and shoes, so with the concept, we thought about using those two elements as our key items. We did both a day for products and one day for model shots. Dominique took care of the styling, we both discussed what we wanted to achieve, and we came up with elements that would compliment the shoes and bags. You can see the results below.
Where did we get the elements from
With creative shoots you can find the elements literal anywhere, so am I in a lot of stores turning everything around to see how the bottom of a curtain toothbrush holder looks. For this shoot we wanted organic, but a little unnatural shapes. For most of the items, Dominique only had to visit the Home department of H&M, they had the style we both were looking for.
How did we prepare for this Creative shoot?
We didn't have that many items to shoot, we both wanted to take the time to do this shoot. Because Dominique needs to travel quite far, we decided to do a sleep-over, so we had two days for this shoot. One day to shoot the product stills and one day to focus on the models posing with the bags and shoes. We both had an idea of how things had to look in our mind, we still needed to work against gravity, so we wanted to make sure we had enough time for that. Luckily, the shots that we had in mind worked out great.
The results of the shoot: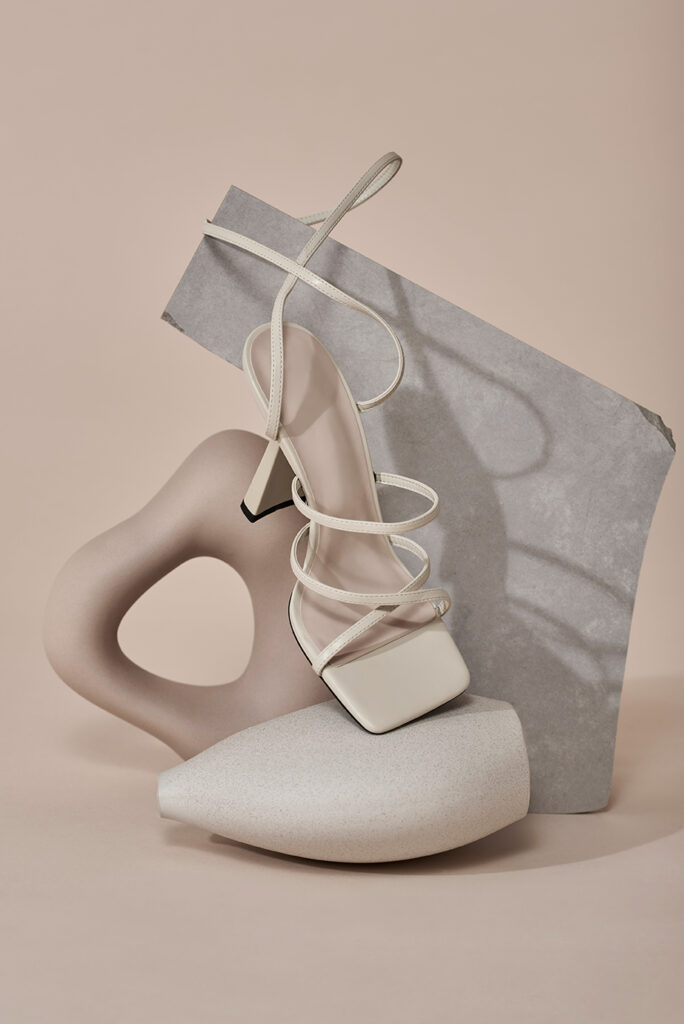 The Team:
For this shoot we colleberated with two models.
Models: Sunita Sophia & Aden Fardowza from Noah Mgmt
Muah: Gerriet Brouwer
Styling: Dominique Verwijmeren
Production Manager: Tom Paape
Photography & Retouching: Jasmijn Bult | Studio Taupe
Are you already following me on Instagram?